Creative Building Corporation (CBC) is an award-winning  custom home building contractor based in Sioux Falls, Dakota. We've and the entire Midwest. Creative Building Corporation does it all! We provide custom home design and build services including all general contracting services, construction project management, home remodeling expertise and complete building project management from start to finish.

Our goal is to construct a home that will be your own personal dream home – exceeding your expectations and meeting our highest standards. We understand that your home is more the just an investment, it is a deeply personal expression, that's why your dream home should be managed by a top building contractor and built by expert craftsmen who take pride in their work and have years of experience creating dream homes in Sioux Falls.
We Build New Homes and are Experts at Home Renovation and Remodeling
As an Expert Building Contractor we typically advise, supervise, direct and manage a project from the "dream" stage all the way through to completion, whether its building  a brand new home from scratch or upgrading or remodeling your home. We have a wide range of building experience that spans the country and we bring unique, creative skill sets and understanding of building design and construction to every project.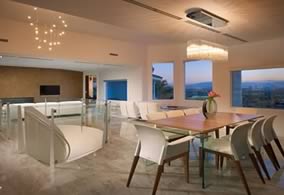 Discover how we can help you with your Dream project!