BALA Remodeling Award Winner
Creative Building Corporation wins GOLD and PLATINUM BALA Remodeling Awards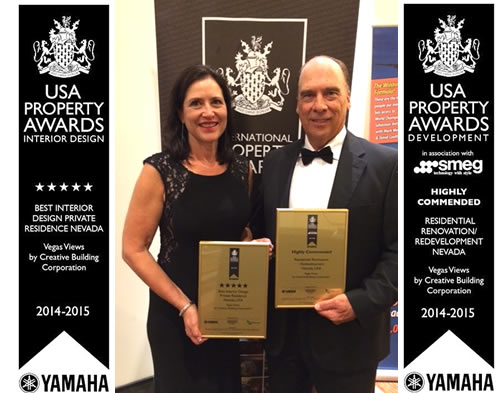 The Best in American Living Awards (BALA) is the nation's premier award program continually redefining design excellence for the entire residential building industry. It spotlights the most creative and innovative builders, remodelers, architects, developers, land planners and interior designers in the nation.
Creative Building Corporation is a member of the Home Builders Association of the Sioux Empire, who also acknowledge these prestigious awards.
Creative Building Corporation is proud to compete against the top builders in the Best in American Living Awards (BALA). Creative Building Corporation won the following awards for their home "Vegas Views" in the Americas regional stage of the International Property Awards 2014-15:
HIGHLY COMMENDED Award for REDEVELOPMENT
5 STAR Award for INTERIOR DESIGN
Exclusive winner of a full-page advertisement in the International Property & Travel Magazine, which is distributed among 59 international airlines.
Sioux Falls Business Receives A National Honor
by KDLT News
A Sioux Falls home builder and designer is being honored as one of the best in the country. Creative Building Corporation transformed a traditional style home built in 1994 into an award winning ultra contemporary home. The Sioux Falls company won two "best in American living" awards, presented by the National Association of Home Builders. The 7,400 square foot home is located in Las Vegas, and features floor to ceiling windows and a 185-foot stream with a waterfall. They rent the home to the movie and entertainment industry.
Visit the website for our  Vegas Views home.