The Owner's Success System
How to save time, money and elimnate stress with your contractor.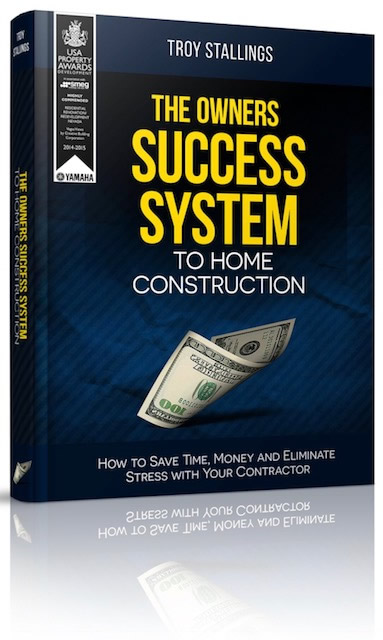 SIOUX FALLS, S.D., December 19, 2017 (Newswire.com)
Creative Building Corporation (CBC) will launch a new service that will be available to customers nationwide beginning in 2018. Troy Stallings, one of the co-founders of CBC, said he is determined to continue to provide thought leadership in the building industry by helping to eliminate some of the obstacles that make building a new home or renovating an existing one an often very difficult and frustrating experience.
"I've been a contractor for over 20 years. I've had more good experiences than bad ones, but over time I realized that what I've learned can be very helpful to people looking to build a new home or renovate an existing one," says Stallings.
Stallings has just finished writing a book – "The Owners Success System to Home Construction." The idea behind the book came as a result of a conversation he had with a friend of his. She had been through a really frustrating two-year renovation project and she simply said, "Troy, you need to do this. Trust me, people will welcome the opportunity to have less stress and save time and money while actually enjoying the process of building or renovating." Turns out she was right. Although the book won't be available until March of 2018 it has already reached #1 status on Amazon's best-seller list.
Click on this link to pre-order your copy:
https://www.amazon.com/dp/B0786S33ZV/ref=docs-os-doi_0